80th Anniversary Pearl Harbor Mass Band
Perform with band musicians from across the United States to perform at the U.S.S. Navy Battleship Missouri Memorial
Learn More
Music Celebrations International is thrilled to present the 80th Anniversary Pearl Harbor Mass Band. Participation in the anniversary is an opportunity to perform with bands from around the United States of America in a mass band concert at the U.S.S. Navy Battleship Missouri Memorial commemorating the 80th Anniversary of the attack on Pearl Harbor, December 7, 2021. The battleship was the site of the Empire of Japan's surrender to Allied forces in 1945, which ended World War II. Rehearsals and the mass band concert will be under the direction of Col. Larry H. Lang, past Commander and Conductor of the United States Air Force Band.
December 7, 1941, is forever etched in the history and culture of our country. It is our ultimate goal to pay respect, remember, and never forget the tragedies of World War II and those who gave the ultimate sacrifice on this day that will forever live in infamy. In addition to rehearsals, groups will have the opportunity to explore and participate in activities that connect both the contemporary and historical cultures of Hawaii. Highlights include visiting Pearl Harbor to see the USS Arizona Memorial and USS Missouri, taking in the natural wonders of Diamondhead and Pali Lookout, and of course, enjoying the beautiful beaches of Oahu!
This is a once-in-a-lifetime opportunity for music students, and the event is open to all that wish to participate.
80th Anniversary pearl harbor mass band
Colonel (ret) Larry H. Lang, Artistic Director
Day 1 – Friday, December 3, 2021
Arrive at Honolulu International Airport
Meet your Tour Manager, who will escort you through the duration of your activities
Transfer to your Waikiki hotel for check-in
Enjoy a Welcome Pizza Party Dinner
Overnight at the hotel
Day 2 – Saturday, December 4
Depart for Pearl Harbor and the USS Arizona
Memorial for a tour and Flag Folding Ceremony
Enjoy a panoramic drive including The National Cemetery of the Pacific (Punchbowl), Washington Place, State Capitol Building, and Iolani Palace
Enjoy a beach BBQ dinner as you listen to Hawaiian Ukelele Music
Day 3 – Sunday, December 5
Travel to Hawaii's most famous landmark, Diamondhead, and climb to the summit.
Concert Performance at the Royal Hawaiian Band Shell as part of the 80th Anniversary Commemoration.
Enjoy a Hula Moon Dinner DJ Dance Cruise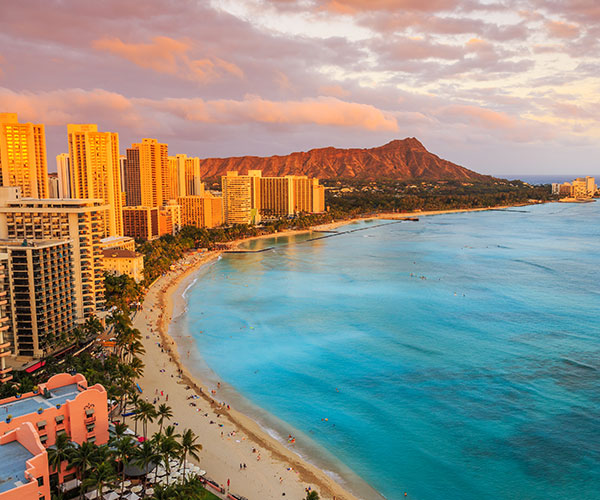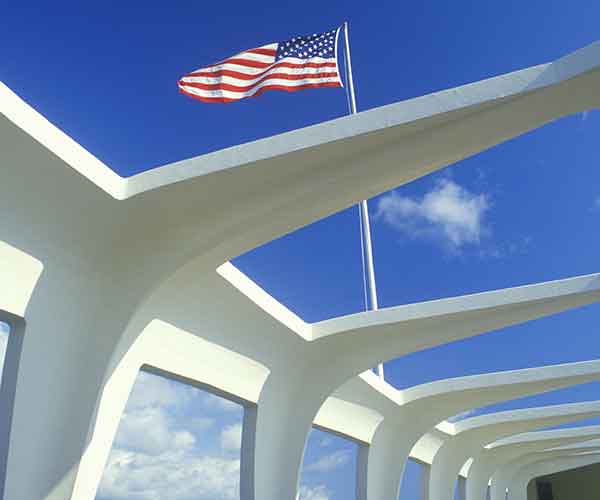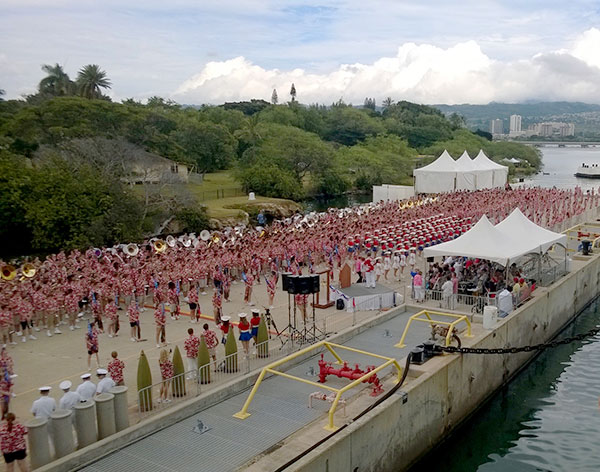 Have a question about the Mass Band?
Use the form below to contact us